'Twas Bingley's work's (family) Christmas Party esterday so we trooped off to the sun filled park to enjoy a petting zoo, pony rides, treasure hunt, and of course the big man in red.
The girls had a very fun day in spite of some horrid child who pushed the Monkey 1.5m off play equipment down the stairs and the Elfling's insistence on getting as dirty/dusty as possible. The received fairy dresses from Santa, the Elfling's in shocking pink and the Monkey's in the colours of a lady beetle including antennae. Very cute.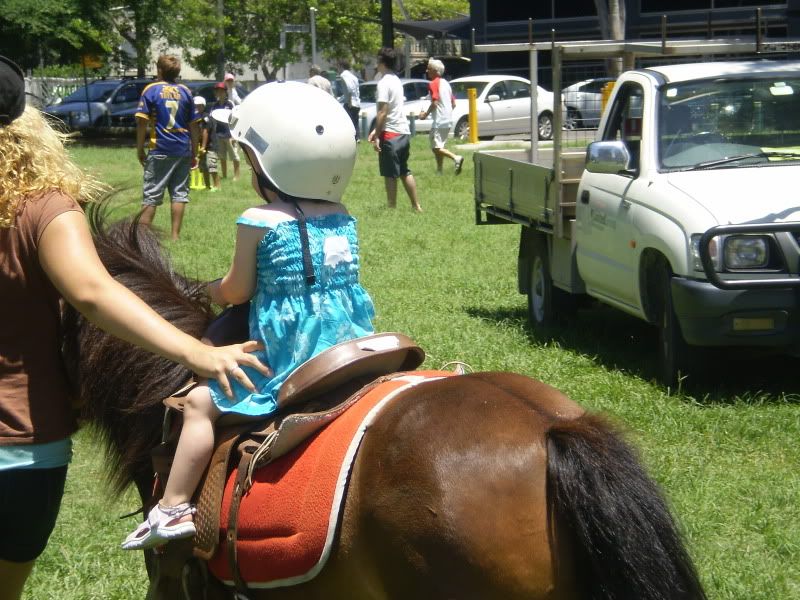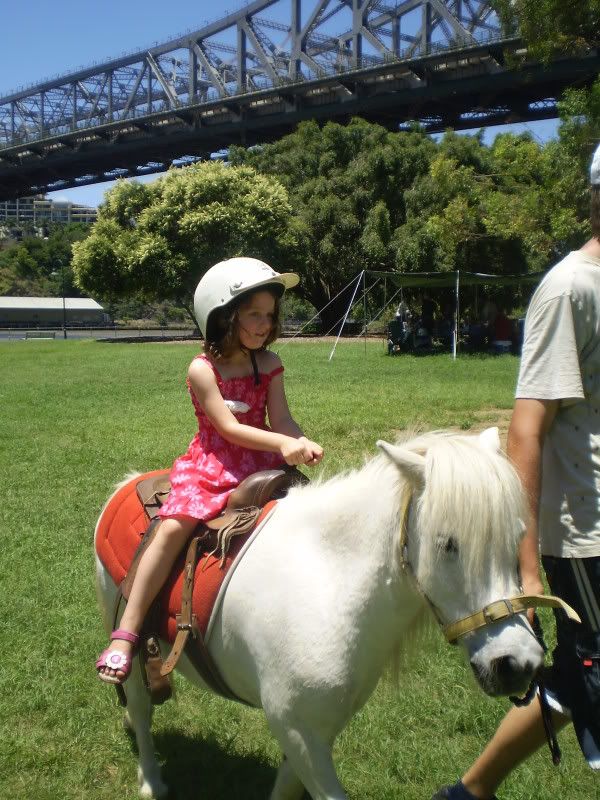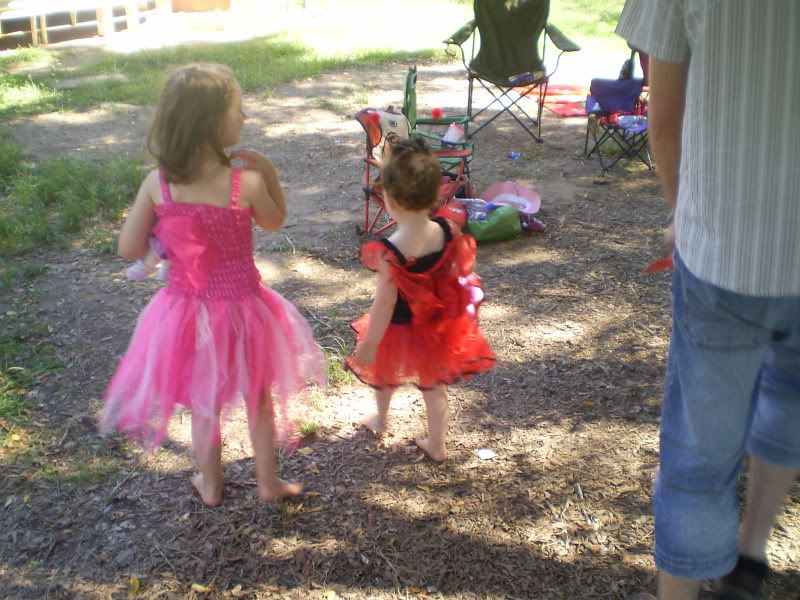 edit for some reason Blogger is being a erm pain in the rear with the photos. Click to see them properly.
The Elfling is home with me now for a week as kindy has broken up for the year (for her forever). She is unimpressed and already bored with me. We've finished the Christmas shopping, made most of the "making gifts", had lunch out and listened to Christmas carols but she's already had a tantrum about not seeing her teachers today. Ah well. Wonder if it's wrong to feed her up on rumballs to cheer her up (joke for those sans humour).
Christmas is starting to feel expensive again, I always reach this point when I've reached saturation with the shops and their completely unsubtle attempts to relieve you of cash, and so I need to be at home doing Christmassy type things. I've got to make some more rumballs to send away, have to do a mound of wrapping, but other than that, gift list wise I'm done done done. And it feels awesome.