Is it starting to echo a little in here?
I keep meaning to write, I promise, but I get side tracked. By clicking on blogs, or by the children, or shiny things. I start off posts that wander into nowhere and are left hanging mid sentence...
Ha ha case in point I just did exactly that. It's been 2 hours since I wrote the above.
I have brain soup at the moment, everything a bit slushy but cheerful. Things are going well. Girls wonderful. House relatively clean. Boy perfect. Bingley mostly model husband material. Blah blah.
I hurt my knee this week so haven't been able to run which was a bit of a bummer, but it's healing and I'll go back on Monday. The boy had his 2 month shots and so did I (where did 2 months go?).
I bought this
and this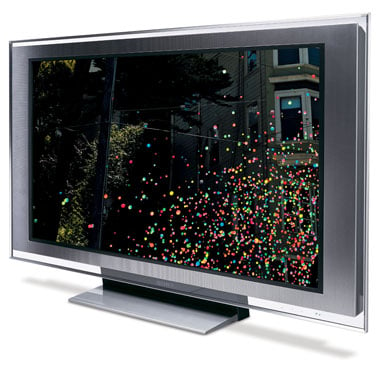 and this
For the new house with my tax return. I am obsessed with buying soft furnishings for the new house (yes we're really moving!). I would live at Ikea if I could. I am also starting to get the feeling that I can go back to work. For the past 2 months I have been dosed up on happy hormones. What Simone dubbed my PostNatal Euphoria syndrome. Where all I have wanted is to tidy the house, make delicious food, knit, lunch with friends, get my hair cut/waxed and spend time with my gorgeous family. And while I am still ludicrously happy, the tiniest little spark of wanting to be involved in my career again has come back. I was a bit worried in there that I'd never want to. But now I do, not just yet, but *sometime*. Still goals to reach, alpine paths to climb.
But for now all I want and need is my family.
The Possum is beautiful and cheerful and smiling. He wakes up every morning with his belly against mine, his big blue eyes looking for my face before he breaks into a wide grin. He loves being naked. He hates pooing. His fingernails are far too sharp. When he gets his fist into his mouth he is in slurpy gooey heaven. He loves looking at mobiles and still sleeps every time I put him in the car. He has woken up and is so very very alert and doesn't fall asleep in my arms so much. He prefers to sleep in his hammock. He very much loves his boobs. I didn't put socks or a sleeper with feet on him for bed last night and the expression of pleasure on his face as he felt around with his toes was delicious.
He is just so beautiful. I can spend hours gazing at his face. He is baby perfection, all smooth round cheeks, slight dimples. Big big eyes and gummy grins. Downiest sweet smelling hair. Angelic temperament.
The Monkey is gettign taller and cheekier and is the comedienne. She is very funny, very articulate and very clever. She can also be intensely annoying and throws some spectacular tantrums. She loves her brother and her sister with all her heart. She sings offkey all the time, making up songs as well. She loves to climb and explore and experiment and play. She is fearless. She laughs at the funny bits in books. She tenses up at the scary bits. When the lights turn green at an intersection she yells "The light is green now GO CAR GOOOOOOO".
She is so easy that I worry about not paying her enough attention. I am so wary of believing that just because she can play happily on her own that it does not mean that she doesn't notice the inequality in the attention she receives. Her intelligence is marked and I notice things about her occasionally with guilt that I hadn't noticed before. She recognises letters and sounds them out. She can make logical connections for abstract concepts. She is incredibly stubborn.
The Elfling is helpful and delicate and emotional. She is effusive with her affection and tells me often how much she loves me. She mimics everything I do, in all her interactions and her mannerisms. It is a mirror that amuses and frightens me. She shows the best and the very very worst of my parenting. She has emotional meltdowns when she is tired that are very hard to divert. She becomes hysterical, incoherent and irrational. This makes some days very difficult. But she is beautiful and her loving ways melt my heart. She is thoughtful and surprises me often. We have just finished reading James and the Giant Peach. We have also read Fantastic Mr Fox and George's Marvellous Medicine. She loves having special "big girl" books read to her, and I love reading them.
I still cannot describe how much I love her in her ballet costume, not only because she looks lithe and beautiful. It is because of the way she holds herself, her poise, the way that although she is usually vague and irritating when trying to get her organised she always has her ballet bag packed and gets dressed quickly and neatly. The total transformation of her aura that the confection of a uniform gives her. How much grace she has. Tuesday's child.
Monday's Child is fair of face
Tuesday's child is full of grace
Wednesday's child is in the know
Thursday's child has far to go
Friday's child is loving and giving
Saturday's child works hard for a living
But the child that is born on the Sabbath day
Is bonny and blithe and good and gay.
I am so lucky.